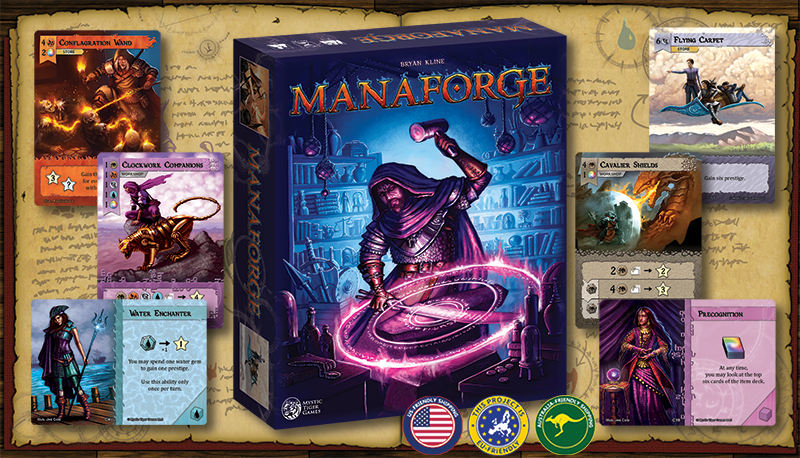 Mystic Tiger Games is happy to announce that our first game, Manaforge, is now live on Kickstarter!
Click here to view the campaign page:
https://www.kickstarter.com/projects/1333804104/manaforge-a-game-of-crafting-magic-items
With fair market pricing, cheap shipping, completed artwork, streamlined rules, several glowing reviews, and a large base of eager fans, we're confident that Manaforge will be successful!
Head on over to our Kickstarter campaign page and help support our project today!
Thanks everyone!